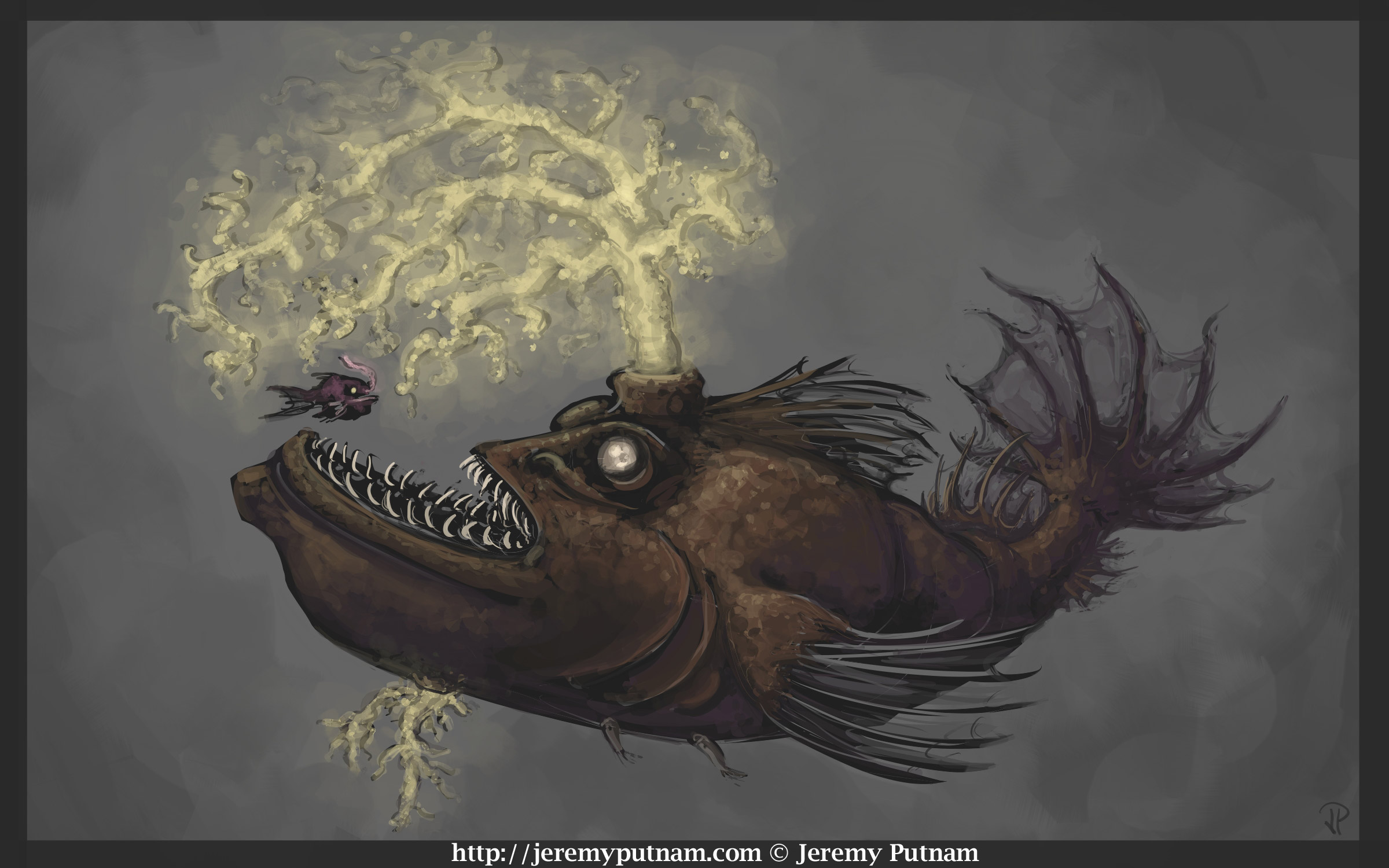 Two hour piece illustrating a fictional angler fish, the Giant Netdevil.

Just so I'm keeping everyone informed about my various internet hideouts, you can find my professional website (portfolio, resume, demo reel, etc.) at
JeremyPutnam.com
. I'll be updating the gallery and reel on this site fairly frequently this year, as it's time for my serious post-grad push to get hired in the spring. :) If you work at a game company, send me an email!